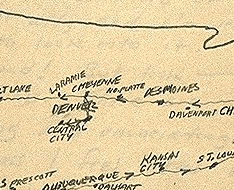 When I was a high schooler I was obsessed with Jack Kerouac's On The Road. I read the novel multiple times and I read all of Kerouac's other novels, there are many, some of them multiple times, the better to understand it and him.
I exulted when Visions of Cody, something of a companion piece to On The Road, was released, full of diary fragments and transcribed recordings of conversations between Kerouac and Neal Cassidy (Dean Moriarity in the novel), and my friend Peter and I went to a seminar at Hofstra University where a professor played recordings of some of those very conversations. At the time, just a few years after Kerouac's death, much of his output was still hidden in the cardboard boxes of his papers and other items he left behind.
It was enough to keep a pipe of ephemera and data flowing for the forty years since, which is why I ate up the original scroll version of On The Road a few years back (truly exciting) and the "lost" collaboration between Kerouac and William Burroughs, which was released some few years ago, The Hippos Were Boiled in Their Tanks (surprising lively and moving), even though I no longer obsess over him, or the book.
My buddy Russell and I even planned on hitchhiking to Colorado for the summer following 11th grade, though our moms talked us into taking the Greyhound instead. Which was fine, because Jack often rode the Greyhound in the fellahin night of red brick sunrises, too. But once we landed in Evergreen we headed out to the Grand Canyon by thumb, dodging the highway patrol and the crazed, finding the heart of America inside the cabins of the cars and their drivers that carried us safely there and back. Just like Jack did, haunted along the banks of the Susquehanna by a shade or a memory or a portent, we found magic on the road, in whatever guise it came.
What I never thought to do was to map the actual roads Jack and Neal traversed, but it turns out just about everybody else has. Some examples.
In Kerouac's journal is a hand-drawn map of his cross country trek.
A guy named Dennis Mansker has made interactive Google maps of all the trips in On The Road, full of odd and arresting details.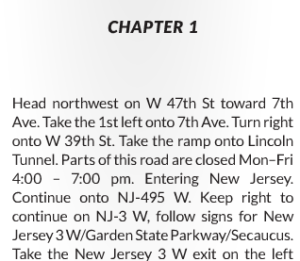 A guy named Gregor Weichbrodt input all the hard destinations listed in the book into Google Maps and asked for directions. The step by step routes are spontaneous prose of a distinctly mechanical perspective, but wonderful (to me) for the mere idea of it.