Forrest Fenn is a dude, apparently.
He made lots of dough on Southwestern artifacts. You can surely see how that happened.
When he found time to confront his own physical demise, he wrote a poem with nine clues about where he buried a small chest or artifacts worth two million dollars, somewhere out in the wilderness of the Rocky Mountains.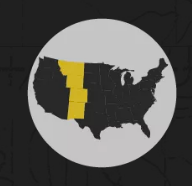 Where? Idaho, Montana, Colorado, or New Mexico.
A cult of treasure hunters going after this treasure was inevitable, but so far the most anyone has gotten out of it is a good yarn.