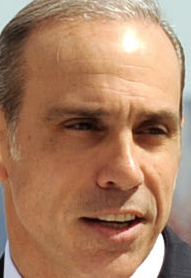 Who is James Oddo? I didn't know this until about 10 minutes ago, but he is the Staten Island Borough President.
We don't pay that much attention to Staten Island. It is the borough that most New Yorkers think is  part of New Jersey, but it isn't.
But I like this story. A politician responds to a political loss with cleverness and, well, a sense of humor.
http://gawker.com/staten-island-official-subtly-owns-real-estate-develope-1758811146